Hamilton Watch Company, once American born and made, has a long and storied past with the cinema. The brand has been working with Hollywood for decades (first appearing in the 1951 movie Frogmen) and its watches have been in limelight positions in more than 500 films. Now, the brand's period-accurate vintage timepieces play starring roles in the Christopher Nolan thriller Oppenheimer from Universal Studios. So, if you haven't seen the movie yet, you now have something else to spot throughout the film.
Six vintage watches – sourced from collectors around the world in a monumental task – complete the meticulous detailing in the film of recreating the 1930's and 1940's styles. According to Hamilton, the brand opted not to turn to its archives for pieces, but instead to get its collector fans involved. It also enabled a more far-reaching scope in terms of style.
The movie, written and directed by Nolan, is based on the Pulitzer Prize-winning book American Prometheus: The Triumph and Tragedy of J. Robert Oppenheimer – written in 2005 by Kai Bird and the late Martin J. Sherwin. The movie, produced by Emma Thomas, Charles Roven and Nolan, chronicles the life of American physicist Oppenheimer who was responsible for the research and design of the atomic bomb.
Three of the movie's main characters wear Hamilton watches, including J. Robert Oppenheimer played by Cillian Murphy, Katherine "Kitty" Oppenheimer played by Emily Blunt, and Lieutenant General Leslie Groves, Jr., played by Matt Damon.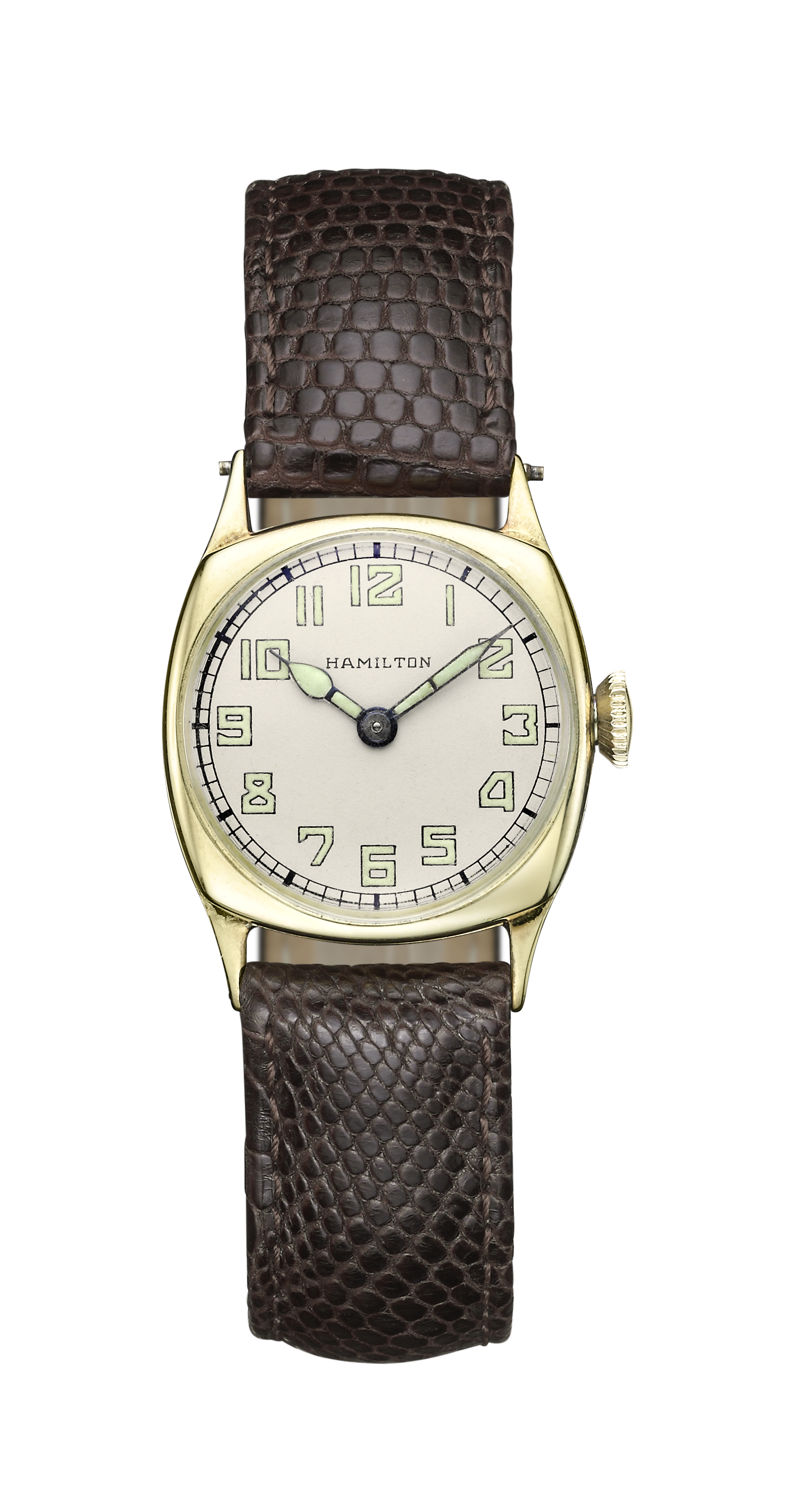 J. Robert Oppenheimer can be seen wearing one of three different Hamilton watches throughout the movie, including the 1930's Cushion B mechanical watch in a gold plated cushion shaped case, a 1940's Endicott round gold plated mechanical watch and a1040's Lexington mechanical model that is both gold and silver plated – all boast Art Deco looks.
Kitty is outfitted in a 1947 Lady Hamilton A-2 watch made of 14-karat gold with a white dial. The Lieutenant General wears a 1920's Piping Rock steel watch with tonneau outer shape and round dial, and a steel mechanical Military Ordnance Hamilton watch on an army green nylon strap.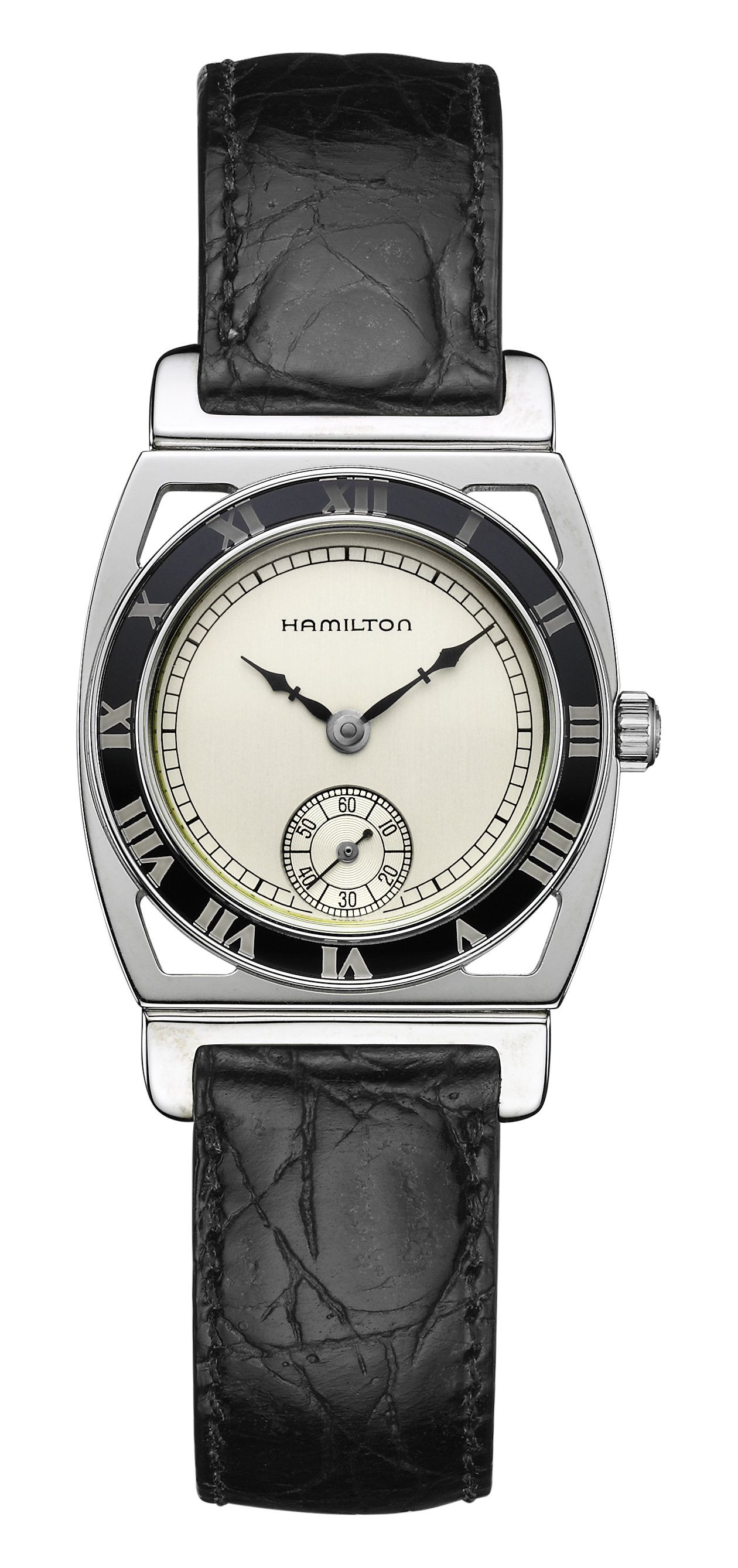 This is not the first time that Nolan and Hamilton have worked together. In fact, when Nolan created Interstellar he turned to Hamilton to create a special timepiece for the movie called the Murph. He did the same thing with the 2020 movie Tenet, where Hamilton collaborated with the movie design team to make a custom watch with the features needed.
Hamilton is so entrenched in the Hollywood movie world that it created the now biannual Behind the Camera awards that recognize the people behind the scenes in moviemaking, including costume designers, prop masters, stylists, gaffers and others.